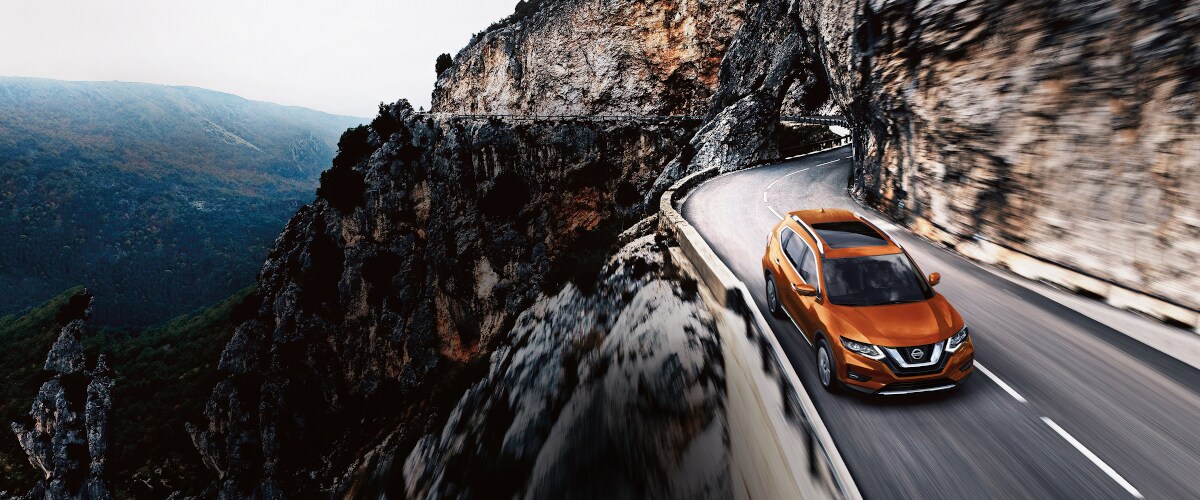 2019 Nissan Rogue vs Nissan Rogue Sport
How Does the 2019 Nissan Rogue Compare to the Nissan Rogue Sport?
If there's one thing that Nissan does right (and there's plenty more than one thing), it's offering drivers a sense of genuine variety. It doesn't matter who you are and what you're looking for, the Nissan lineup can put you behind the wheel of a new model that fits your tastes.
Nowhere is that more clear than with Nissan's award-winning lineup of SUVs. From big models to small models, there's something every kind of driver on the roads of Akron and Hudson OH.
The 2019 Nissan Rogue and Nissan Rogue Sport are the perfect examples. Offering similar designs in different size classes, they're built to satisfy a range of drivers with a range of different needs. Let's look at what both bring to the table.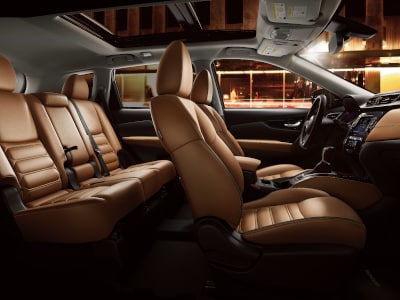 Interior and Design
Taken at a glance, many drivers in New Franklin OH are hard-pressed to tell the difference between the Nissan Rogue and Rogue Sport. That's on purpose.
While both vehicles are built on the same foundations of design, they're assembled to different dimensions. The Nissan Rogue is firmly in the compact segment, while the Nissan Rogue Sport is a subcompact SUV.
This means that the Nissan Rogue has a bit more interior space than the Rogue Sport, something that can come in handy if you have to haul big loads from grocery runs and sports practices regularly. The Rogue Sport, in comparison, is a bit tighter on the inside. Its smaller design isn't without perks of its own, though.
The Rogue Sport is a much nimbler model than even the compact Nissan Rogue. This can make it ideal for Cuyahoga Falls drivers who find themselves regularly traversing tight city roads. And if you're worried about seating? Both the Nissan Rogue and Rogue Sport can comfortably fit up to five people.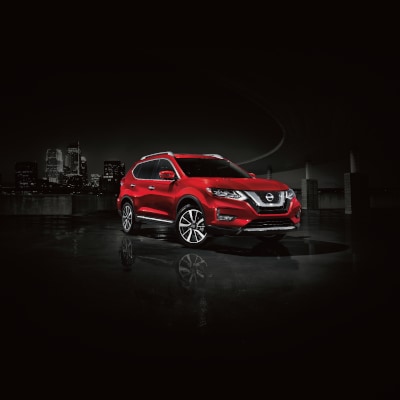 Performance and Engine Options
The Rogue offers two engine options: a 170 horsepower 2.5-liter inline-4 and a 176 horsepower hybrid engine. The Rogue Sport, in comparison, utilizes a 141 horsepower 2.0-liter inline-4.
While the Nissan Rogue Sport's powertrain is a tad more modest, it fits well with its smaller, lighter design. The Rogue Sport's powertrains, likewise, are rock-solid for a vehicle of its size. Both models can come equipped with all-wheel drive, making them ideal SUVs for more casual drivers who need something that can tackle the occasional bit of bad weather.
And if fuel economy is your concern, both the Rogue and Rogue Sport perform well. The Nissan Rogue Sport's inline-4 engine can achieve up to 25/32 miles per gallon. If you opt for the 2019 Rogue's hybrid options, meanwhile, you'll get up to 33 miles per gallon on city streets with 35 miles per gallon on highways.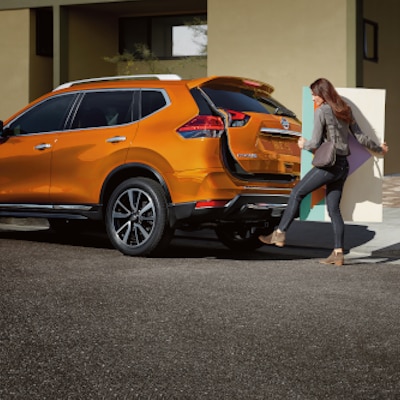 Features, Technology, and Safety
Many drivers want something more than just a smooth ride. Luckily, both the 2019 Nissan Rogue and Rogue Sport deliver on the "more" front.
The Rogue comes with a robust standard feature suite that includes everything from Apple Carplay and Android Auto, to active safety technology like blind spot warnings and rear cross-traffic alert. The 2019 Rogue Sport comes similarly well equipped, offering Apple CarPlay/Android Auto, automatic emergency braking, rear door alerts, and more.
Both SUVs also have access to a similar stock of optional features too. Dual-zone climate control, push-button start, premium audio options, heated seating, and mirrors; drivers interested in upgrading to better models will find plenty to love in both the Rogue and Rogue Sport.
Two Great SUVs Available at Ron Marhofer Nissan
When you're looking for a great new SUV, you'll find both the Nissan Rogue and Nissan Rogue Sport ready to deliver. To learn more about these valuable SUVs and the other options available in our new Nissan inventory, reach out to the sales team at Ron Marhofer Nissan. We'd love the chance to tell you more and to connect you with the loan and lease offers at our finance center.