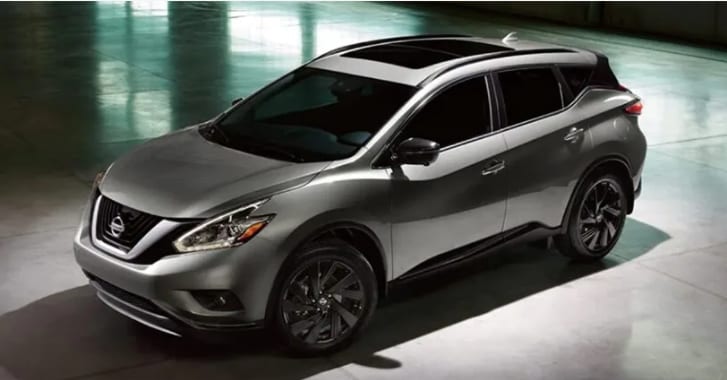 The remote start available with your 2021 Nissan Murano near Cleveland is a great feature. You can warm up your Murano when it's chilly, cool it down when it's hot, defrost the windshield, and of course, start melting the snow off your car before you even step out of your house.
How to Remote Start My Nissan Murano
However, if you're having trouble figuring out how to get the remote start on your Nissan to work, you've come to the right place. Just follow these instructions and your Nissan Murano should be remote-starting in no time!
Instructions for Remote Starting Your Nissan Near Akron
Make sure your car is in park with all the doors closed and locked. If the doors aren't locked, or if you're not sure, that's okay; just follow these steps:
Make sure your Nissan Murano is within view.

Press the lock button on your key fob, regardless of whether the car's doors are locked.

Within 5 seconds, press and hold the remote start button on the key fob for at least 2 seconds.

Your

Nissan Murano's

engine will start, its parking lights will turn on, and it will engage automatic climate control.
Remote Start Extension
To save energy, your Murano will shut itself off 10 minutes after being remotely started, unless you perform an extension.
If you need a bit more time to get ready, or want to extend the remote start time for any reason, you can repeat steps 2 and 3 above while the Nissan is remotely started to extend its time for another 10 minutes. The 10 minute extension starts once you perform those actions, and can only be used once before starting the car outright.
My Remote Start Still Isn't Working!
If you've followed all the steps above and still can't get remote start to work, you might need to replace your Nissan Murano key fob battery, or get your Murano serviced. Either way, bring your Nissan SUV to the service professionals at Ron Marhofer Nissan in Cuyahoga Falls, where we'll diagnose and fix your Nissan's issue in no time!
If you're looking for a dependable family car with remote start technology, look no further than a new or used Nissan Murano, near Kent from Ron Marhofer Nissan. Also, feel free to browse through our online inventory to see what we've got! We're proud to serve the Akron, Cuyahoga Falls, Hudson, Franklin, Kent, and greater Cleveland areas with great deals and a wide selection of Nissan vehicles! Come to our Nissan dealership near Akron, give us a call, or schedule a test drive today.