During the fall and winter months, temperatures can drop here in Cuyahoga Falls, OH. What does that mean for your Nissan? There are certain services that you may want to consider in order to ensure that your vehicle makes it through the chilly months securely. Luckily, we have an experienced team of automotive technicians at Ron Marhofer Nissan that know your Nissan inside and out, and can provide it with the care it needs.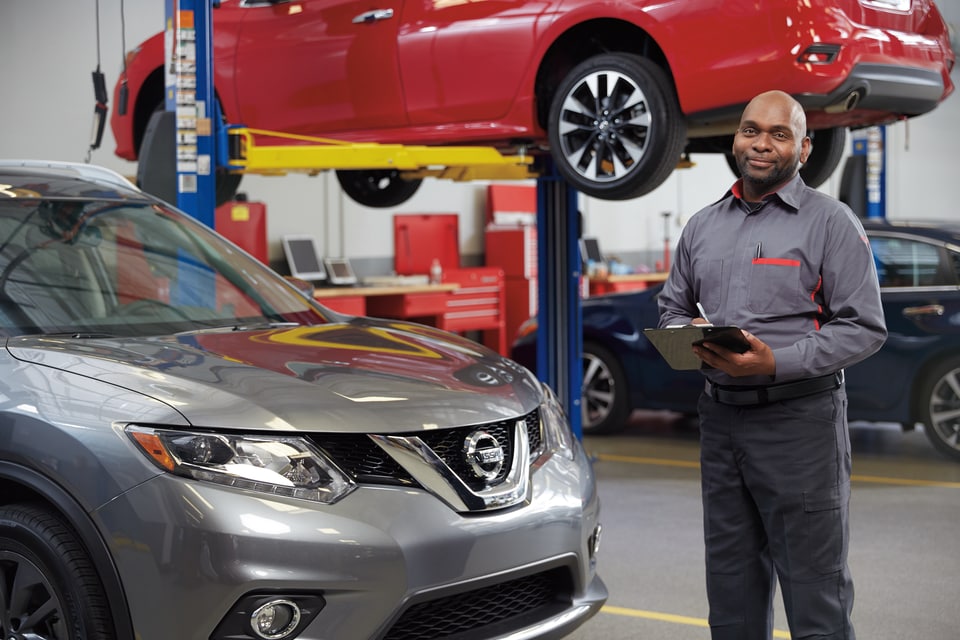 Before the frigid temperatures set in completely, getting your engine coolant and antifreeze levels inspected and replenished is a good idea. If you don't have the right amount of fluid in your vehicle, during the cold temperatures, your vehicle's engine can freeze up. To help eliminate this from happening, we would like to take a look at your engine's fluids and top them off if necessary. This includes the engine oil as well. Getting a routine oil change is imperative at any time, but during the fall and winter seasons, it is especially essential. Our technicians can also make sure that the grade of oil that you have in your Nissan is right for the season we are in.
Have you gotten winter tires on your Nissan yet? Winter tires not only get built with sturdy materials, but they have widened grooves compared to other tire types to help with the inclement weather that can come along with fall or winter temperatures. The traction that you get with winter tires also is elevated. So, if you want to be able to conquer snow or another element successfully, you may want to consider getting winter tires put on your vehicle soon.
For more information about fall and winter services for your Nissan, or to make a service appointment for your vehicle, give our Service Center at Ron Marhofer Nissan a call.